Hidden Voice Recorder is fun app to record yours and your friends voice secretly. How to record on your mobile: Press power button 3 times slowly to start and Stop recording. Your device will vibrate to confirm recording is started or stopped.
spyware installed on cell phone!
iphone 7 Plus as a spy phone.
spymobile for nokia 7.
blackberry spy tracking software.
You can also start and stop recording from app widget. How to record your friends voice secretly: Step1-Install app on your friends mobile, link that to your dropbox and make it hidden from settings. Recording will start in hidden mode automatically for 2 mins and upload to your dropbox. How to Hide and unhide mobile app: Step1- Go to setting page and Enable Hide App icon functionality by pressing switch. Step2- Now Dialog will appear with message and ask you to enter your secret "PIN" number to make the your application invisible.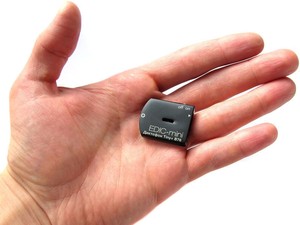 Step3- Enter your secret pin and press "OK". The video does not play. There is too much buffering. The audio is poor or missing. Video is unrelated to the product. Please fill out the copyright form to register a complaint. Livescribe 2GB Echo Smartpen. See questions and answers. Share your thoughts with other customers. Write a customer review. Read reviews that mention device record computer audio manual instructions settings tiny support setting buttons test file usb email files recorded noise mode lanyard.
There was a problem filtering reviews right now. Please try again later. Not too difficult to use for a tech savvy person. The real ISSUE is that it will only record for 1 hour at a time before auto saving the file, which cuts out about seconds of audio. So, if you plan on recording seminars that last for over 60 minutes, don't get this product. Really disappointed that this is not mentioned anywhere in the Amazon listing Worked for about 2 weeks tops.
Then it wouldn't boot up anymore. The options and manual weren't in sync but I was able to get it to work mostly as I wanted it.
Technical Specification
It comes with a really thin nylon braid cord lanyard type loop, about 2 inches long, made of that tiny cord that you will struggle with getting into the two small holes on one corner. It snagged the nylon braid of mine both times I tried to insert it, revealing the single mono filament cord inside. The unit picks up sound pretty well and records in wav file format. Wav files are unnecessarily large, and not compressed to the degree mp3 or other audio formats are.
Still, wav files are a generic file format, and most if not all, media players should play them just fine. Of course I set the password on mine as soon as I got it. One great thing about this, is tech support, via email, answered fairly quickly about an hour even on a Sunday, and told me how to recover. I reset the password again, and it seemed to work pretty well except for The password function is really secure. It will not reset even if holding in the reset button located in the pin hole on the back cover. The unit will not power on, or allow access to a PC to download audio files unless it is first turned 'On' using the password.
The issues I've discovered are these: If the unit is on and recording, and VOX level is set to 0 zero the display stays on constantly. Took me a bit to figure this one out, why the display was always on. Setting the VOX level to 1 or higher, the display fades after seconds.
Once the password is entered and the unit is 'On', recording or not, should someone find it and plug it into a computer USB, they now have complete access to the audio files which would include listening to, copying, or even deleting the file s. Once the unit is recording, you can only stop the current recording, start a new recording, or power off, there is no way to get to the settings menu but this may be part of the security.
Once the display goes blank, press any key and the display comes on, however this should require a password at this point if you've set one. Plugging the device into a USB, should require a password if you've set one in order to prevent unauthorized snooping, deleting, copying, etc. You do not need to set a password, in fact the manual suggests that unless you really need it, do not set one.
Overall, it is a nice device, small, and does a 'fair' job of security with the noted exceptions above, picks up well, and records well. I'm just about to give this it's first solo mission.
Frequently bought together
I'm hoping the claim of 24 hours recording time works, since I haven't used it 'live' yet, I cannot comment on battery life. I wanted to use it in a potentially highly toxic environment. However it captured constant manufacturing sounds and every sound my clothes made when set to capture conversations while in my uniform pocket. I do think this is a thoughtfully designed and would be great for someone who has the technology skills, patience, and privacy to fiddle with the settings and test the results. If essential I probably could have gotten it working, despite it recording hours of line equipment and clothing noise.
In the end having an ethical manager was my best tool. The voice recording quality is fantastic and it's so easy to discreetly use. I can't believe how long the battery lasts for and I absolutely love the VOC record only when voices are heard function. I purchased the Atto mini recorder twice.
The first order was returned due to insufficient documentation.
Audio Recorders.
Spy Voice Recorder!
Breathalyzer calibration?
Private detectives.

However, I still had a need for a recorder with the atto size and capabilities. I ordered a second and received it as expected. The same lack of usable instructions was still present. However, I contacted the maker and tried to resolve the problems I was having.. After a few attempts it became apparent that we had a language grammer problem.

Hidden Voice & Audio Recorders

The company wanted to resolve the problem with a phone call this was a first for me. However, this wouldn't solve the problem. I have noticed that there are a lot of negative comments concerning the documentation. This should not be a surprise to the company anymore. The pamphlet that came with the recorder really need work. However, if the maker would have the latest version of the documentation on their website they would have an efficient way of getting updated manuals to the customer.

I have been trying to get this working for too long of a time. I will put the device in my box of things that didn't work out as expected. Maybe the company will inform me when they can provide a set of instructions that will allow the rest of us to use the device. See all reviews. See all customer images.

Most recent customer reviews. Published 4 days ago. Published 5 days ago.